It's never a bad idea to review the basics of website hosting. We've covered the terms in a dictionary format, but thought it a good idea to have a little review of terms and things to watch out for to protect your good name and your precious website files.

First let's get some terms clarified: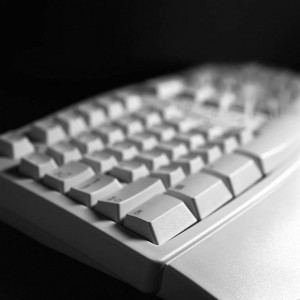 1. Domain name: In the simplest terms this is your website's address. It is generally preceded by www. and ends in .com, .org, .net, or some such. Domain names represent their complex numeric Internet Protocol (IP) addresses in a way we can easily understand and remember. Domain names are important from a marketing point of view as they indicate ownership and are very important to a company's brand. A domain name can also become recognizable and common in daily use: ie: Google, Twitter, Facebook.
All domain names are registered through ICANN, the non-profit organization established in 1998 to oversee, organize and allocate addresses and identifiers on the internet. If you Google domain name, you will receive no less than 116 MILLION results. Most of these are companies trying to sell or resell you a domain name registration. ICANN accredits registrars to sell domain names. Some accredited domain registrars in the United States include GoDaddy, NameSecure and others. These companies actually register your domain name. You can go through them and pay them directly or you hire a company to register the domain for you (like we do for some clients). Domain names must be registered either annually, or can be registered for longer periods up to 10 years. When you purchase your domain yourself, be careful about all the "extras" that the registrar may try to sell you. Buy only what you need, and if you're not sure, hire a reliable company to handle this for you. Make sure either way that you are listed as the owner or Registrant and Administrative Contact and your web developer may be listed as the Technical Contact. Also be sure YOU KEEP YOUR LOGIN AND PASSWORD in a safe place.
2. Web Hosting: Google web hosting and receive no less than 173 MILLION results. What is hosting, and why is it important? Web hosting, unlike a domain name, is a service. Basically the host holds the files associated with a website and makes them accessible on the world wide web (space and connectivity). The servers a site is hosted on is important as they control the reliability and speed of file accessing. Email storage is also generally associated with the hosting service. There are many more details that we could go into here, but suffice it to say that once you have a domain name, you need to host (or store and serve) your website's files from somewhere. Of the 173 million results on Google for web hosting, many are direct hosting companies and many are resellers. It's important to understand what you're buying, and whether the purchase is appropriate to suit your needs. Again, a reliable company (like I2D) can help you make the right hosting choice for your website. You want a hosting service that fits your needs, your budget and your requirements with regards to uptime. If you make the purchase yourself, watch out for additional charges, buying more (or not enough) space than you need, and KEEP YOUR LOGIN AND PASSWORD in a safe place. Another important thing to remember is that if you purchase the .com and .net of a domain and plan to forward one to the other, don't buy hosting on both – waste of money!
IMPORTANT:
Once you register your domain name and purchase hosting for your website, MAKE A NOTE OF THE RENEWAL DATES! A good rule of thumb, buy both at the same time so they renew together. Buy both for the same amount of time if possible, so they renew together. Keep ACCURATE records! It's so easy to get confused – go ahead and try ordering from GoDaddy right now… it's a whirlwind of choices, and so so easy to make a mistake that can cost you more now, and can harm your business later.
Here's what can happen:
You purchased a domain name set a few years back (.com, .org and .net). You also purchased hosting for the .com (with extras by the way). When renewal time comes up, you renew the hosting on the .com, the domain of the .org, and the domain of the .net. But, so many options… and OOPs! You forget to renew the .com's domain, so you end up paying for 3 years of hosting on a domain that you don't own anymore, but don"t realize it, (you are also paying for domains on .net and .org that are redirecting or forwarding to the .com.) Some time passes and suddenly, your .com is now going to some funky drug or worse… company in another country. So is your .org and .net… in essence you've lost the domain – your identity and all the links built up over the last few years. You're paying to host files that no one is seeing because the files are, in essence, homeless. And you're paying for two domains that go to some other company… to top it all off? You didn't notice it until a long time customer calls you and tells you that you're now selling Botox injections or yeast infection medicine. Can it really happen? Has it ever happened?
Yes and Yes.

Best advice: if you're not sure, call someone who is. We're here to help, not make a fortune off selling hosting and domain registration. We look at it as a service to clients who have better things to do than figure out the pits and perils of website domain registration and hosting. Contact Inspired 2 Design at 770-781-3452 for more information.