Extreme Makeover, 60 Minute Makeover, Extreme Makeover – Home Edition, Mission Makeover, Divine Restoration, What Not to Wear.… the list or reality shows that reinvent someone or something goes on!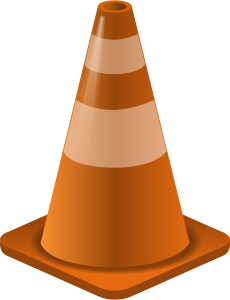 Everyone seemingly is on the remake and remodel bandwagon and, honestly, there's good reason… tastes, styles, colors, all change. And when it comes to your website, there could be even more reason for a facelift…
1. Techy Stuff
Website technology is never constant. Faster processors, wider screens, new browsers all provide a better user experience. You have to keep up or sadly, be left behind. Adults in the U.S. have embraced the Internet, and they are expecting more and more from the websites they frequent. Technology changes affect websites created more than 3-4 years ago, so if your site was built before 2010, it's time for a makeover…

2. Mobility
Mobile devices accounted for 55% of Internet usage in the United States in January 2014 – overtaking desktop systems for the first time in history! There's no turning back! It's clear that mobile usage will continue to overtake desktop and notebook systems, so making sure your website responsive and optimized to work fast and friendly to smartphones and tablets is now no longer an option, it's mandatory. Our recent blog post "Why it's time for a Mobile Site" explains more. No mobility will someday soon = no customers.

3. Oldie but Goodie?
Remember the last time Grandma pulled out the photo album after dinner and you listened to the post-WWII stories of how she and Grandpa spent their early years? That's awesome for family time, but if your website keeps telling the same ole story, with the same ole photos, how does that ring excitement for your customers? It's definitely time to freshen up copy and photos on your site if they are older than 12 months.

4. Introverted?
Sorry…. like it or not, Social Media including Facebook, Pinterest, Twitter, Instagram, LinkedIn, etc, is not going anywhere anytime soon. At the very least, incorporating social media links, feeds and like/share buttons will make it easy for your customers and prospects to get social with you and tell your story. Look on the bright side… social media is so cheap it's practically free! No objections, there is a social media site for your business, so get on board.

5. Engines Drive Things…
Search Traffic drives sales. So, if you thought you didn't need SEO because your customers just don't search for you, you're thinking so last year. Onsite search engine optimization is a simple addition to your site, and organic rankings are quite typically improved by this process. If you've overlooked SEO on your current site, it's time to look again.

6. Wardrobe Basics…
Ever watch What Not to Wear when they go into a woman's closet and basically toss everything!? Definitely not what we're saying with your website, or any marketing frankly, unless you're totally rebranding. That said, however, there is definitely room for a refresh and a reboot of a website design that's five years old or more. Maybe it's a new color background, maybe a wider page, maybe it's just a redesign of the page itself, or maybe you need a total reboot, can't really say without looking at your current site, so give us a call to review and make recommendations.
One of the best things about marketing on the Internet is the fluidity that the platform allows. Use this to your advantage. Contact I2D today for a free 30 minute consultation by phone to review your website, and together let's "MOVE THAT BUS"!