Successful SEO is a reality - even for the smallest of websites
Search engine optimization, when done properly on a website, and when followed up with off-site marketing efforts, really cooks! Recently Inspired 2 Design launched a new client's website, www.gitnow.com, and less than two weeks later ... BOOM! Page One of Google!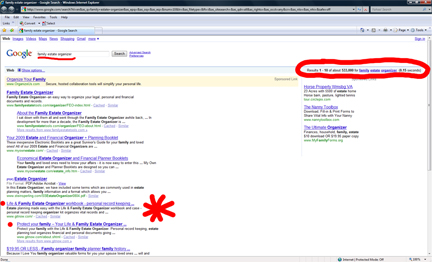 Are these results typical? Sure, they can be, but this happened really fast. So fast, in fact, that we were even surprised by the speed in which this website hit page one of Google AND Yahoo! This dish was seemingly cooked in a convection oven! Successful SEO is a reality - even for the smallest of websites. The recipe for success includes serious research, original and relevant content, total white-hat practices (no blacklisted tricks!!), and back-end techniques that pull it all together! Once mixed, the recipe does call for you to be watchful of the cooking.
They say a watched pot never boils, but in the world of SEO, you need to keep your eye on the pot, or some competitor will come and steal your spot at or near the top. This includes the icing on the cake with great link building and fresh, relevant content additions on a regular basis. If your website isn't ranking on Google, or if it's not bringing in the type of traffic you think you need to succeed, call Inspired 2 Design to discuss what it will take to sweeten the pot and make your website win the blue ribbon at the SEO bake-off!