While 45% of small businesses in the U.S. are without even a traditional website, the move to mobile optimized business websites is happening now as internet usage via mobile devices surpassed desktop systems for the first time in history... if your business does not have a mobile website, read on...
Can you believe that a whopping
45 percent
of U.S. small businesses still don't have a website?!
,,, let alone a mobile optimized website? If you're guilty of either... better keep reading...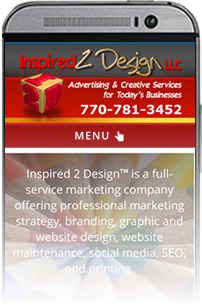 Finally, it's happened...
Mobile devices accounted for 55% of Internet usage in the United States in January 2014 - overtaking desktop systems for the first time in history! Why.... well maybe this definition will help...
Nomophobia: the fear of being out of mobile phone contact - a growing worldwide issue.
Facebook found that "more than 60 percent of online adults in the U.S. use at least two devices everyday and almost 25% use three devices." In 2012 Google offered even more dramatic findings: 90 percent of consumers move "sequentially" between different screens during the same day, with the two common activities across screens being Facebook and email.
Smartphones are the most frequently and consistently used device throughout the day: on the go, at home and at work, underscoring what we already suspected: mobile devices are the primary or central devices in consumers' lives. This trend will continue as businesses and people become more comfortable with cloud-based applications which offer ease of connectivity between devices.
Nielsen reported that 84 percent of smartphone and tablet owners say they use their devices as second-screens even while watching TV at the same time... and half of those users are engaged in Social Networking (Facebook, Twitter, Pinterest, etc).
So... what does all this mean for you as a small business owner?
Simple… it's increasingly important to think about multi-screen campaigns and customer attribution/retention methods that consider multi-device migration across screens. 2014 will bring more widespread consumer mobile adoption... but hopefully, it will also bring changes to corporate marketing strategies like yours.
So, what's in a mobile site?
Your branding (logo/colors/overall feel, etc)
Your content (expertly condensed)
Auto redirect from traditional site
FAST and EASY access for click to contact, address, map link
Social media integration
Email signup
Video messages
Fast loading pages
Optimized navigation
Mobile search availability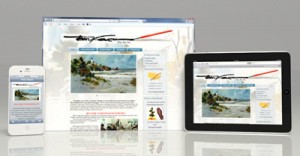 While having a "responsive" site is important, it's really truly not sufficient for smartphone users. Your mobile site needs to be branded like all of your other marketing. It needs your same content, but drastically condensed. Your mobile site needs to have auto redirects programmed in so when someone is handed your business card in a meeting, and goes to check you out online from their phone, they are automatically sent to the mobile optimized website, rather than your desktop site. Mobile optimized is just that... optimized... for speed, so it needs to have fast access to the most important part of your marketing - YOUR CALL TO ACTION (ie: contact info).
Social media and email sign ups areas are a plus on your business mobile website, as well as videos fed in through YouTube. Speed is an issue again when it comes to load times (data = $$), and applies as well to navigation.
Lastly, if Google is important to yoru business, there's an excellent reason to have a mobile optimized business website... Most mobile searches flow through mobile browsers using Google, Yahoo!, and Bing. Google dominates with 96.9% of mobile web searches according to StatCounter. The good news is that once you've added a mobile site and put redirects in place, your content will have a good chance of being found via organic mobile search (of course, your traditional desktop website needs to be search optimized first). However, for the super competitive markets, Google offers mobile pay per click and pay per call advertising for mobile search. Of course, we always recommend exhausting organic solutions before paying on an on-going basis for advertising.
Think about ways that you can get in front of your customers through their phone, because adapting to a growing mobile-enabled user base will make your company more competitive. As of January, 55% of American adults had smartphones, while 42% owned tablets, according to the Pew Research Center.
Can your business afford to overlook THAT MANY potential customers?
---
Located just north of Atlanta, Georgia, Inspired 2 Design is a full-service marketing company offering small and medium sized businesses access to expert advice on how to get the word out about their products and services. Our team is equipped and ready to create everything you need for successful marketing - from branding and logos, to business cards and printed materials to websites and mobile sites/apps. Contact the I2D Team at 770-781-3452 for more information on how to make your business grow.